How to
Become a
better cook!
This is how we did it.
and now we're
sharing it with you!
COOKING AT HOME IS FUN - VOLUME 6
How to become a better cook!
Our "how to become a better cook" journey started sometime before 2014. Prior to then, we were regular restaurant visitors and had been for a while.
What's not to love about restaurant food? Everything is done for you, it's yummy and you don't need to wash the dishes!
We ate out regularly…
We would visit heaps of different restaurants, usually one per week, sometimes less, sometimes more. It's great to experience many different cuisines and cooking styles.
But after a while, we started to notice things that we hadn't paid attention to before. Like:
The serving size wasn't always right: too much or too little…
The ingredients weren't the best: tough meat or soggy vegetables…
It was overcooked or sometimes not cooked enough and…
Inconsistent seasoning, too much one time, too little the next… 
But sadly, some restaurants serve sub-standard food
Sometimes we would be fuming about paying for a meal which was not up to standard.
You've been there before too. And it's not about being picky either.
Of course some restaurants were serving absolutely delicious meals too, but you know what it's like when you get stung by bad service, it ruins the experience completely.
To be fair…
It can be a challenge for establishments to get the balance right.
The kitchen might be smashing it but the front of house might be inattentive, or playing with their phones…
What made it worse was that we started to play safe by making menu choices we thought were hard for a restaurant to mess up. 
This was short-lived, and after a while the same sorts of problems began appearing in these meals too. 
Restaurant mistakes made us better cooks!
It didn't take long for us to gain an understanding of where the restaurant got it wrong in the kitchen. 
But rather than be sad about the quality, we would discuss the things we would have done to improve the meal. 
Sometimes we would hypothesise about where they went wrong.
Like, how many minutes it was over cooked for, was it rested long enough, or whether there was enough seasoning.
We started to wonder why we kept going out to restaurants and spending our hard-earned money on food which often turned out to be sub-standard!
Then One Day Everything Changed!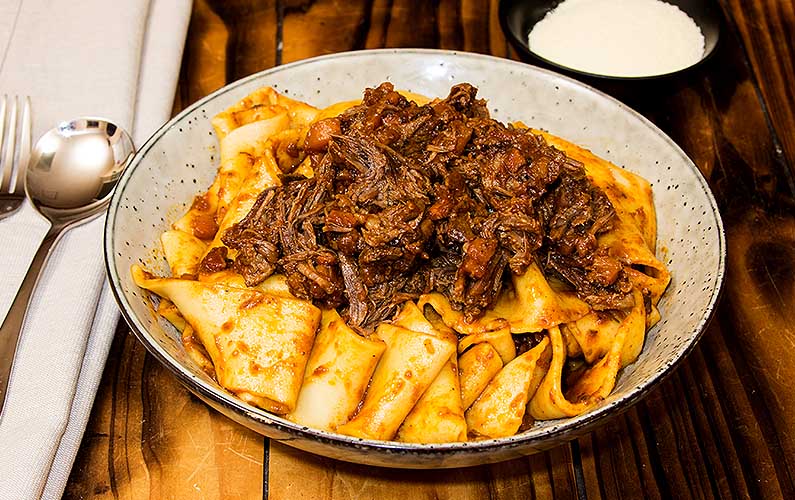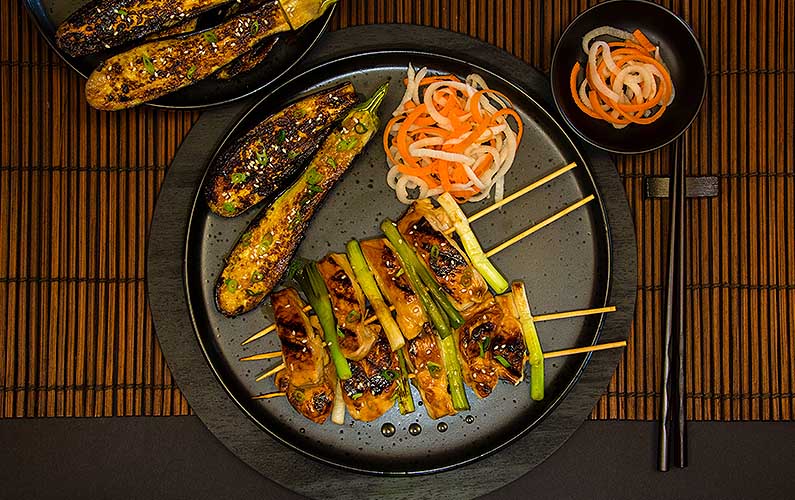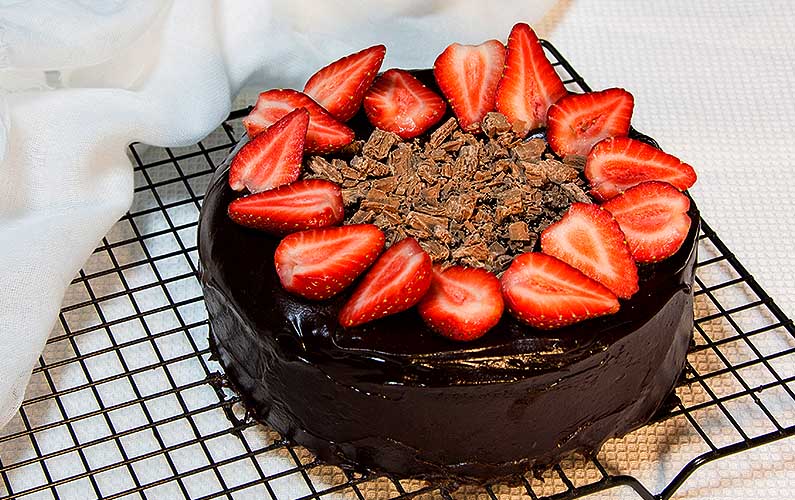 Getting started was easy
All we did was thought about which restaurant we wanted to eat from that week, and which meal we would likely choose from the menu. Then:
We stayed home and cooked that meal — exactly how we wanted it!
We started with simple meals like Satay Chicken, Braised Pork, even Chorizo Omelettes. Timeless recipes, jam- packed with flavour.
Achieving delicious results immediately filled us with pride and confidence. As well as filling our tummies!
Make mealtime more delicious!
We were absolutely thrilled with the results and quickly moved on to our Asian faves like stir fries, delicious dumplings and even the ever-popular egg fried rice.
We kept cooking a new recipe every week. 
We have recipes covering many different cuisines including Indian, Italian, Japanese, Chinese, African, Middle Eastern and many more.
After a while, our minds and taste buds became more curious and we saw ingredients in a completely different way.  Below you can see examples of Kung Pao Chicken, Tiramisu Cup Cakes, Jalapeño Burgers, even freshly baked rye bread.
We learned how to cook anything we want!
The best
thing 

is,
if

we

 can
do it
–
You can too

!
Introducing:
The fastest way to become a better cook.
Featuring page after page of simple to cook, go-to recipes to make at home!
The world inside our cookbooks
The cooking at home is fun cook book series combines two of our favourite pastimes… Travel and Food…
We share the way to make dumplings, learned from cooking classes in China and Vietnam, and the secrets we learned from this Taiwanese shop holder on our 2015 Asian travel circuit.
There are few rules in cooking
other than to love what you do!
Cooking that never gets boring!
We found the secret to avoiding boredom is to insist on variety. Cooking a constant variety of meals means there's no chance to get bored with cooking. And It's super-easy once you get started!
We started by making a list of meals we might order while eating at a restaurant, or buying take out, then cooked the meals ourselves at home. This gave us total control of every aspect of the meal. Deciding, preparing, cooking AND enjoying!
Every one of our cooking at home is fun cook books contain sections for each of the proteins: pork, chicken, beef, lamb, and seafood.
You'll find this succulent roast pork with delicious crispy crackling in our first book.
Over 55 recipes
in every book!
Cook a new recipe every week
We have cooked at least one brand new meal every week since the beginning. It has been over six years and we still love it!
Every recipe has been cooked over and over to create the easiest and most delicious version possible. Our recipes are simple enough for anyone to try.
For those who prefer to flick through a book, a special selection of our recipes is available in our range of printed cookbooks. 
Learn the secrets of spice
Choosing the right spice can be daunting! But our simple recipes make it easy to spice up your dinner time.
We travelled the spice trail through China and learned the simple way to pair spices for any cuisine.
Our books share many interesting facts about spices and where they're found.
Simply knowing where spice originates is one key to understanding flavour.
Did you know "Garam Masala" simply translates to "Hot Mix"?
Fun experiments brought tasty results 
We found experimenting with different cuisines and meals to be such a joy that the question of how to become a better cook wasn't a conscious thought!
Experimenting in the kitchen took things to a whole new level
For example: The simple act of swapping peanuts for cashews in a satay sauce brought something deliciously different to the table. It's not rocket science — it's about learning to be brave in the kitchen
Do you enjoy Japanese food?
We have some deliciously simple Japanese favourites that punch well above their weight in the flavour department.
Many of our meals can be made in less than 30 minutes. Some are on the plate within just 15 minutes. 
This Yakitori Chicken is so delicious, it needs TWO skewers!
This one is taken from the Cooking at home is fun Volume 4 cookbook.
Make delicious food at home
It's all about the food!
With food as our focus, we set out to learn how to cook delicious restaurant style food by taking cooking classes, personal research, and heaps of kitchen experiments.
We share our recipes and results in our 5 volume cookbook series.
The great news is:
Our cookbooks show you the most simple way to cook delicious meals to rival the best takeout you used to pay for!
Recipes from around the world!
Simple & delicious recipes!
Full color printed cookbooks
Award-winning recipes shared!
Cook what you want – when you want!
The Chinese Ma Po dish is usually served with tofu, but we have gone out on a limb here by adding chicken! The totally wonderful Szechuan chilli style dish has been re-thought and we have added a secret ingredient! – And we're proud to say, it won an award! 
You will love this one too – Let's get started!
Make Restaurant Style Meals at Home!
We're thrilled to share our award-winning recipes with you. Our books have something for everyone and are available worldwide, grab your copy today.
volume 8 cookbook
is now available
Filled with simple to cook
restaurant style meals
to enjoy at home.